Free Shipping on all orders in the United States! 10% Discount For All New Customers! Use Coupon Code: PANTYLOVE!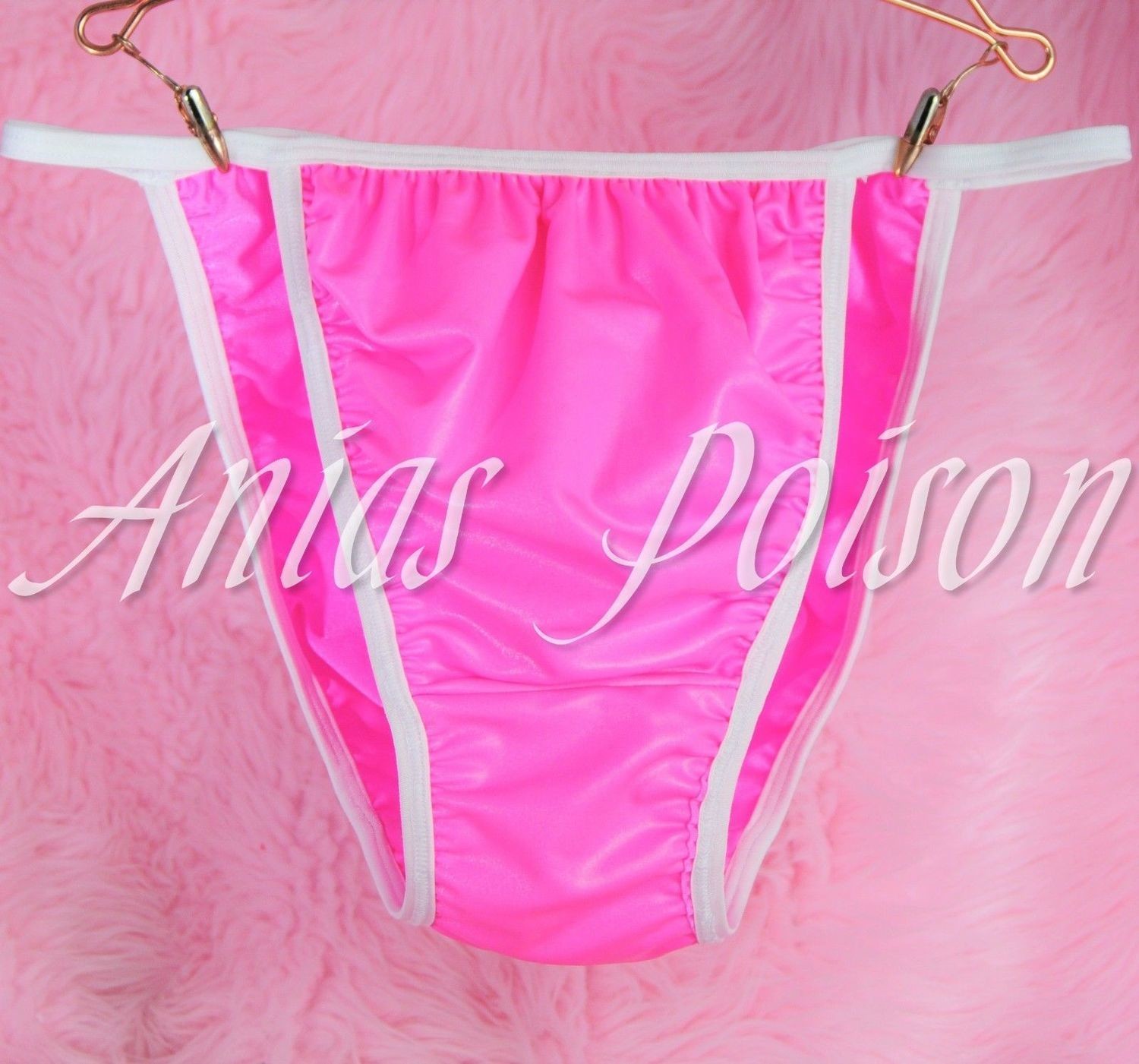 Hot Pink Vinyl Men's Humiliation Stretch string bikini Sissy naughty panties L -XL
SKU 00259M
Product Details
Amazing pair of VINYL spandex panties. The crotch is fully lined with vinyl. (JUST THE CROTCH PANEL)
TRIM IS SILVER LIKE IN LAST PHOTO
Sizes are as follows:
S will range from 22-32"
M will range from 24-36"
L will range from 26-40"
XL will range from 28-44"
About Us:
Ania's Poison is a small lingerie company making all of our items right here in the USA. While many Chinese sellers are attempting to copy our styles now, even STEALING our photos to look like us they can not match our quality. Each item is Hand cut, Assembled, Processed and Finished by our small team of ladies in Roanoke Va! If you are looking for quality men's panties, look no further!
Save this product for later