Free Shipping on all orders over $50 in the United States!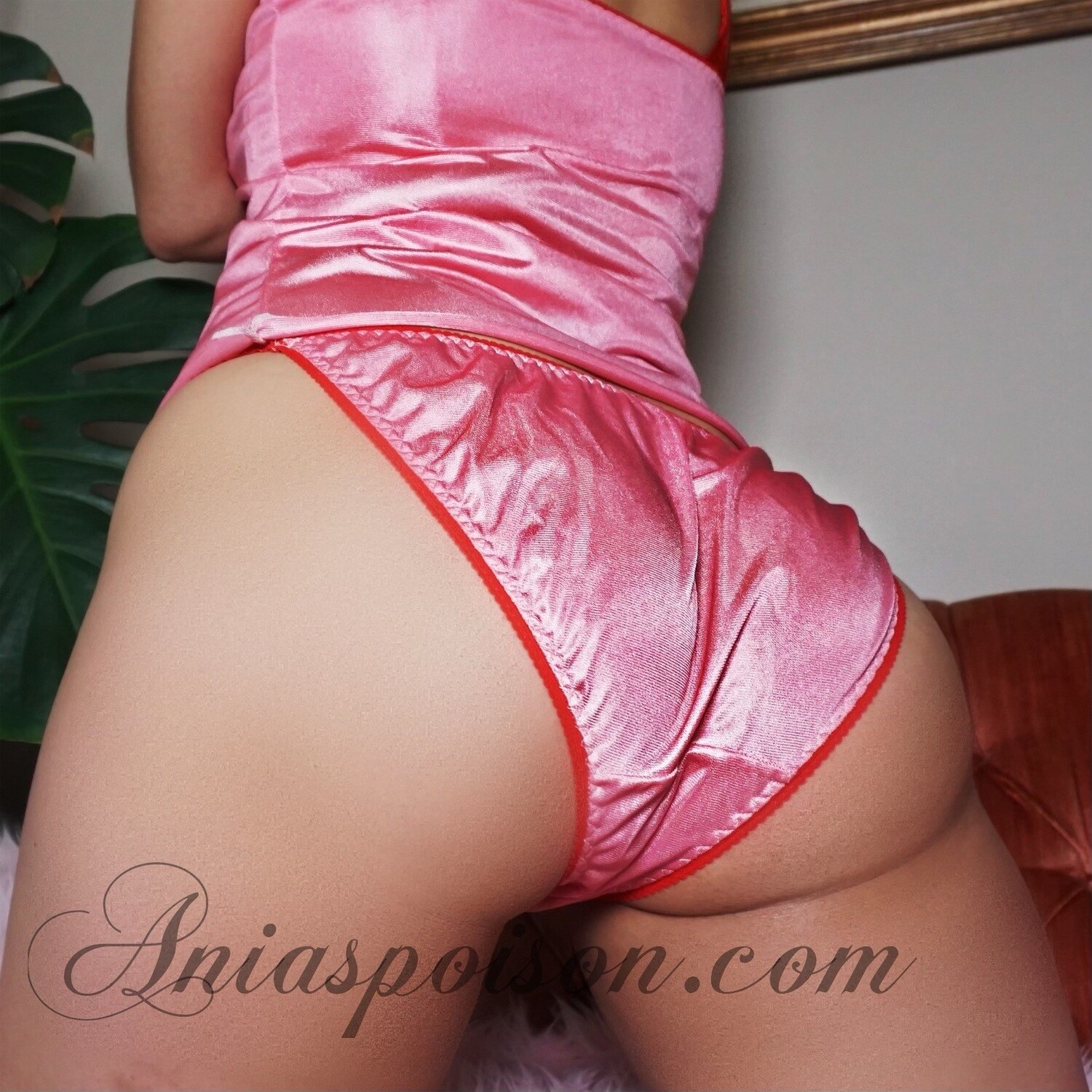 Lace Duchess red NYLON Classic 80's cut Red & PINK soft Vintage Style panties sz 6 7 8 9
02085
Product Details
New Make: Lace Duchess Brand
Absolutely delightful Nylon ladies panties cut in the Classic 1980's style. These little treasures are feature a cotton gusset, dreamy HIGH QUALITY soft nylon, and are very comparable to the infamous discontinued Joe Boxer collection.
These are hand made 100% in the USA, with love and care. You wont be disappointed.
Please make sure to check measurements:
6: 24-36"
7: 26-38"
8: 28-40"
9: 30-42"
Save this product for later