Free Shipping on all orders over $50 in the United States!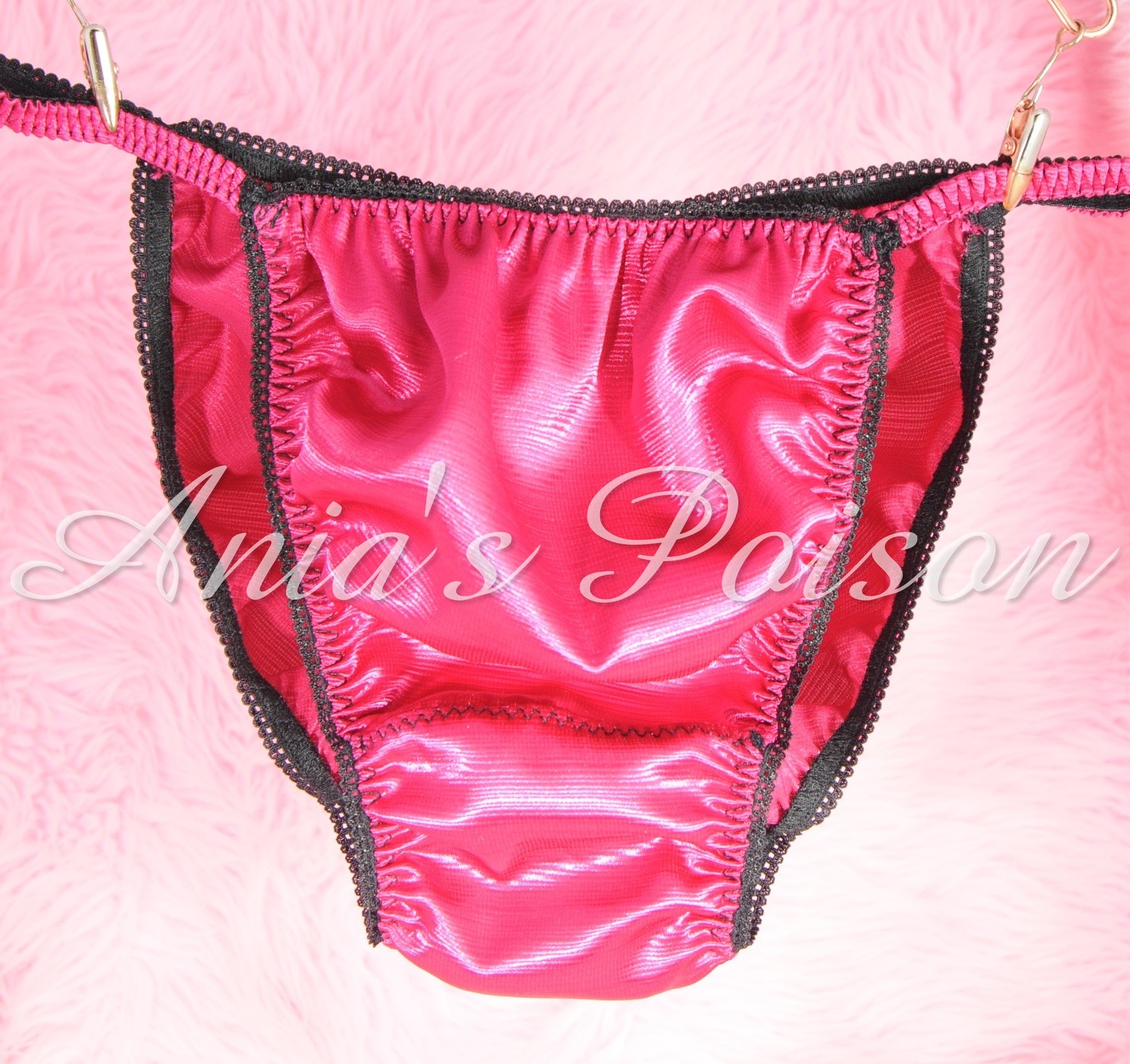 Rare Mirror Shine High Gloss raspberry satin sissy string bikini panties for men
00286
Product Details
For your consideration are a very unique slippery smooth pair of bikini mens panties in a very rare extremely high gloss fabric.
Please note that elastic colors vary depending on color of fabric
These are hipster style, designed for men not women (unless you like the front puffy) For the ideal fit your waist/hips should be somewhere in the middle of the range not at the beginning or the end
Sizes are as follows:
S will range from 22-32"
M will range from 24-36"
L will range from 26-40"
XL will range from 28-44"
XXL 30-48"
Save this product for later