Free Shipping on all orders over $50 in the United States!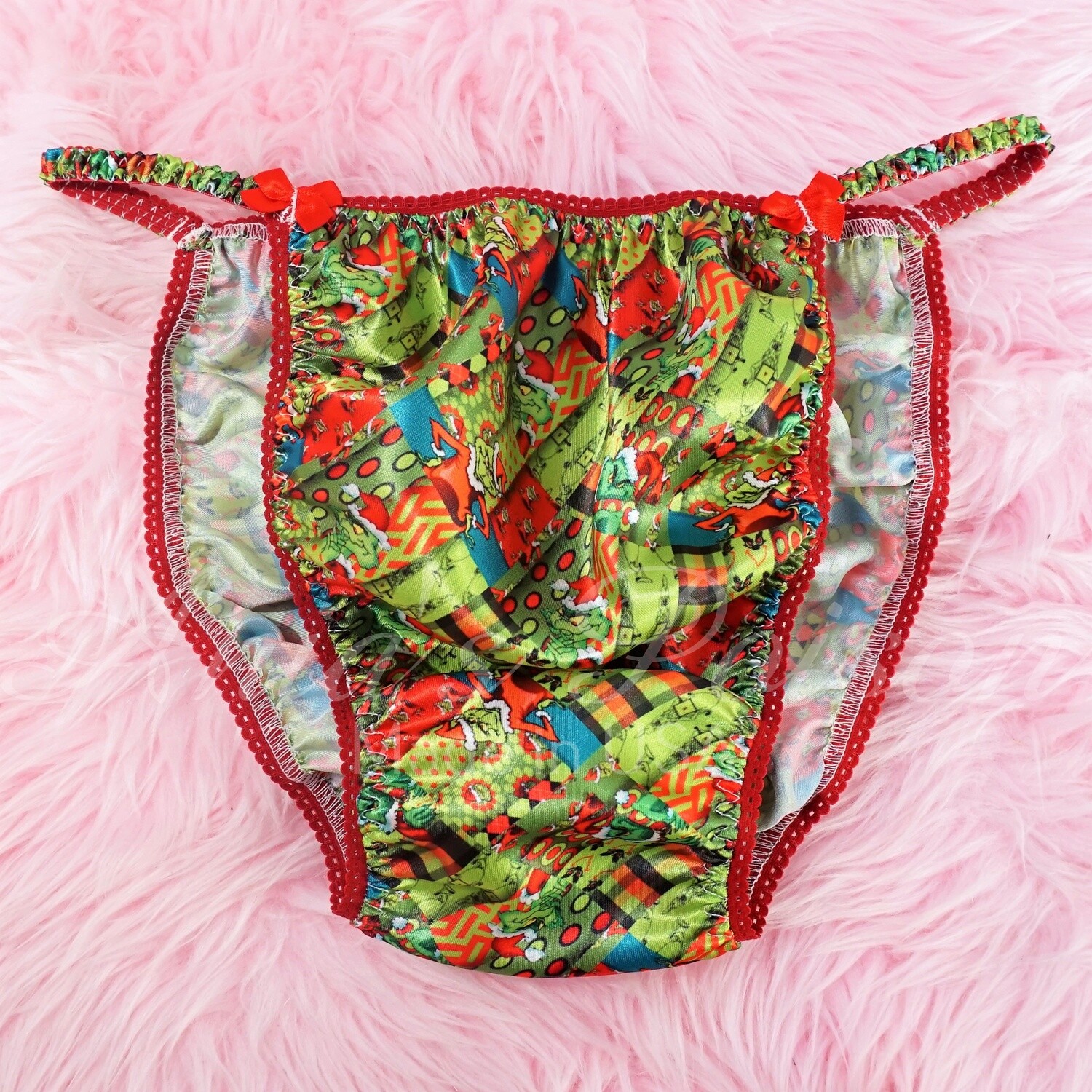 Ania's Poison Christmas Edition Green Grouch Santa Patchwork Print 100% polyester silky soft string bikini sissy mens underwear panties
01859
Product Details
For your consideration are a very unique slippery smooth pair of bikini men's SATIN Chirmstas panties!
These are hipster style, designed for men not women (unless you like the front puffy) For the ideal fit your waist/hips should be somewhere in the middle of the range not at the beginning or the end.
Sizes are as follows:
S will range from 22-34"
M will range from 24-36"
L will range from 26-40"
XL will range from 28-44"
About Us:
Ania's Poison is a small lingerie company making all of our items right here in the USA. While many Chinese sellers are attempting to copy our styles now, even STEALING our photos to look like us they can not match our quality. Each item is Hand cut, Assembled, Processed and Finished by our small team of ladies in Roanoke Va! If you are looking for quality men's panties, look no further!
Save this product for later