Free Shipping on all orders over $50 in the United States!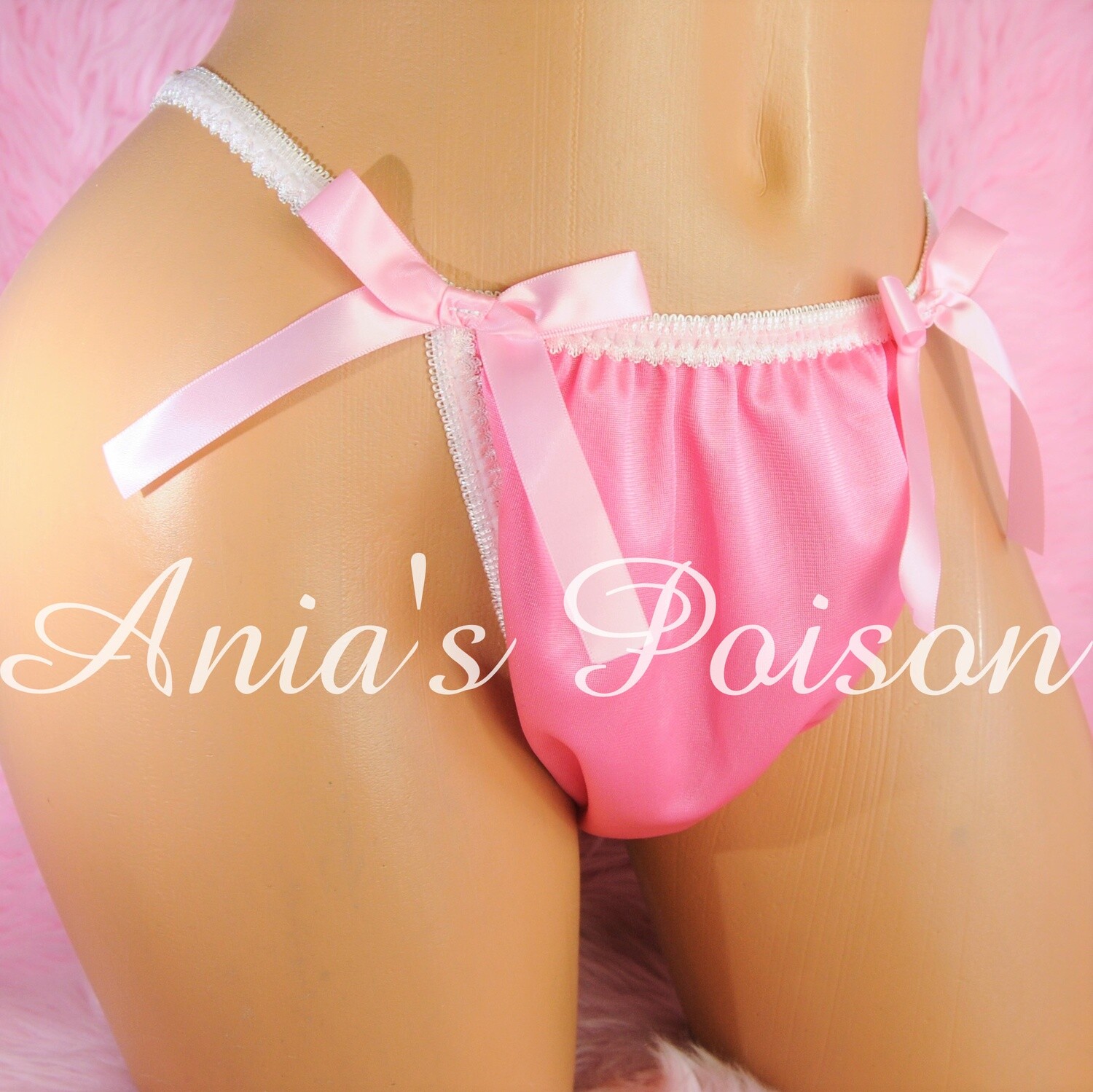 Valentines Day Antron Nylon micro bikini Scrunch Butt shiny satin pink lined front scrunch panties for men MANTIES with cheeky cut
00607
Product Details
For your consideration are a very unique slippery smooth pair of shiny satin micro panties made in your choice of stretch buttery soft satins. Double satin front with super cheeky back
These are all stretch
These are hipster style, designed for men not women (unless you like the front puffy) For the ideal fit your waist/hips should be somewhere in the middle of the range not at the beginning or the end
Sizes are as follows:
S will range from 22-32"
M will range from 24-36"
L will range from 26-40"
XL will range from 28-44"
XXL will range from 32-48"
Save this product for later